A Life-Changing Experience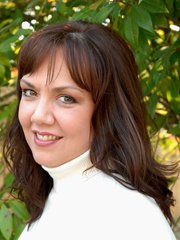 I have attended two Mt Hermon conferences and would love to attend many more. God spoke to my heart while there in ways that have changed my life. He answered prayer in amazing and faith-affirming ways and opened doors of opportunity that gave me the confidence to pursue writing.
I've learned much, both from workshops and continuing tracks, to the times of worship, prayer and reflection. Mt Hermon is an amazing place filled with the unmistakable spirit and presence of the Lord, a place where you can't help but be moved and inspired. I can't believe how much a few days at Mt Hermon has shaped me as a writer. It has been a tremendous, life-changing experience for me.
Camille is an avid Christian novelist/writer and takes her faith-inspiring fiction seriously enough to lock herself away with a computer more than her family would like. They've learned that Lasagne from a box is not from the devil, after all, and that duct tape can stop a surprising amount of bleeding. She is represented by Rachelle Gardner of WordServe Literary Group.