What Editors Want to See Is Here!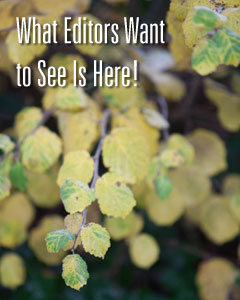 The highly-anticipated and much-sought-after What Editors Want to See spreadsheet is up! Save it, print it—indelibly imprint it upon your brain! Or at least give it some serious study.
This handy little form is the key to determining which (if any) editors or agents you should submit to. It will unlock the mysteries of manuscript critiquers. It is the blueprint to your stalking endeavors (just seeing if you're paying attention with that last one!)
All kidding aside, the Mount Hermon faculty wants to help you succeed as a writer. Do your homework. Make a gameplan. Then relax, and enjoy the ride.