Ethel Herr . . . an Amazing Woman, Author, Friend.
Over the weekend, I read on author Robin Gunn's Facebook that Ethel Herr is now on hospice.  I asked Robin if I could use her comments here as so many of you know and love Ethel.  She has been a part of Mount Hermon Writers Conferences for years, longer than anyone else I know.  She has fought cancer for the past years, and her doctor has seen the hand of God in her life because she lived it before him.  Robin says it so well . . .
Yesterday I received a call from the daughter of my dearly loved writing mentor. "We've called in hospice," she said. "The cancer has spread and now her liver is failing. It won't be long."
I closed my eyes and tried to imagine a world without the vibrant, constant presence of my unsung heroine and longtime friend, Ethel Herr. It could not be. It should not be.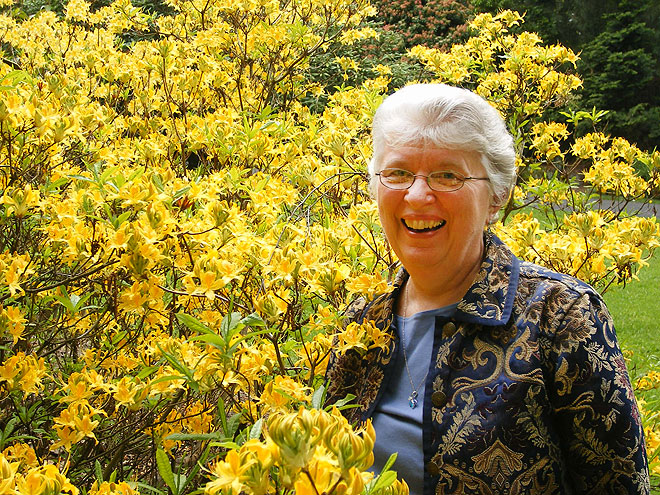 Ethel was the one who initiated our relationship at a writer's conference decades ago. She didn't know that her warm greeting would spark an undying affection in my novice heart. I'm sure she never expected that I would politely track her down before the conference was over and nervously beg to be included in the critique group that met in her home. How gracious she was to let me come to visit the closed group and share what I'd been writing.
"It's a novel for teens," I explained to the five experienced writers who viewed me at that first gathering with what I interpreted to be masked scowls. "The girls in the youth group are helping me write it. But it's not going well. I don't know what I'm doing."
Ethel asked me to read the first three pages. I did. She gave a quick scan of the other faces in the circle and said to me, "You definitely have some work to do. Let's do it together. Come the first Wednesday of every month. We work from nine to three. Be prompt and bring a sack lunch."
For the next six years I arranged for a babysitter and drove an hour each way in order to "put my feet beneath the table" as Ethel called it. Her Parts of Speech Critique Group rejoiced with me when my daughter was born. They rejoiced even more when the first Christy Miller book was published. Then the work began in earnest as they lovingly helped me shape the rest of the series, carefully critiquing each chapter.
During those years I know that Ethel put aside her own writing many times so that I might receive the extra attention my current chapter needed that month. Much of her energy was spent as a full time caregiver for both her mother and her grandmother who lived with Ethel and her husband at that time. Her three children were grown and married. She spoke of them with such affection that I felt I knew her son and daughters without having met them. She loved all things Dutch and every spring the gathering table was adorned with a bouquet of tulips cut from her backyard.
When our family moved to Portland my visits with Ethel became scattered but always sacred. Her love of history was kept alive every spring when she came to Multnomah Bible College to present the Ethel Herr award to a history graduate for outstanding achievement. Her gift for mentoring writers was exercised heartily each year at Mount Hermon Christian Writers' Conference.  She was always ready to stop, listen and linger.
I think Ethel viewed people as forests; magnificent forests with all kinds of fascinating things growing and running about. Conversations to her were the paths through those forests. Along every path lay eternal truth just waiting to be discovered. She was never timid to enter any forest no matter how overgrown, shadowed or foreboding it seemed. She believed in the nuggets of deep value hidden in every forest and her tenacious spirit would not stop until she found that treasure and held it up in the light. The sense of wonder at the discovery was always mutual.
When Ethel's daughter gave me the update yesterday I suddenly felt lost. How could there be a world without Ethel?  But then I could see her Ethel's face. I could easily imagine my forever friend lingering on this side of heaven with a childlike expression of anticipation for what awaits her when she enters the presence of our Glorious Redeemer. She will be the treasure that his nail-pierced hand plucks from the shadowy overgrowth of this fallen planet. He will bathe her in His radiant light. The wonder of it all will be revealed.  And at last she will fully be where her heart has always been; in the palm of His hand.
But oh, how she will be missed.
Right before Ethel's daughter hung up yesterday she said to me, "I don't know if my mom ever told you, but my daughter loves your books. Especially the Christy Miller series."
I could barely swallow her closing words. What an exquisite elixir of joy and pain when a full circle is completed in such a way as this.
Ethel's daughter, Martha, said the doctor told Ethel she could do anything she wanted from this point on.  She informed him she wanted to eat lots of cookies and ice cream.  Sounds just like her, doesn't it?
Lissa Halls Johnson is collecting comments from writers who have been inspired by Ethel over the years. She'll be sending the compilation on to the family.  So if you wanted to add those here, I'll be sending this link to her so she can pull comments from it for that purpose.
I'm sure the family would appreciate prayer as they travel these next days together.
Rachel