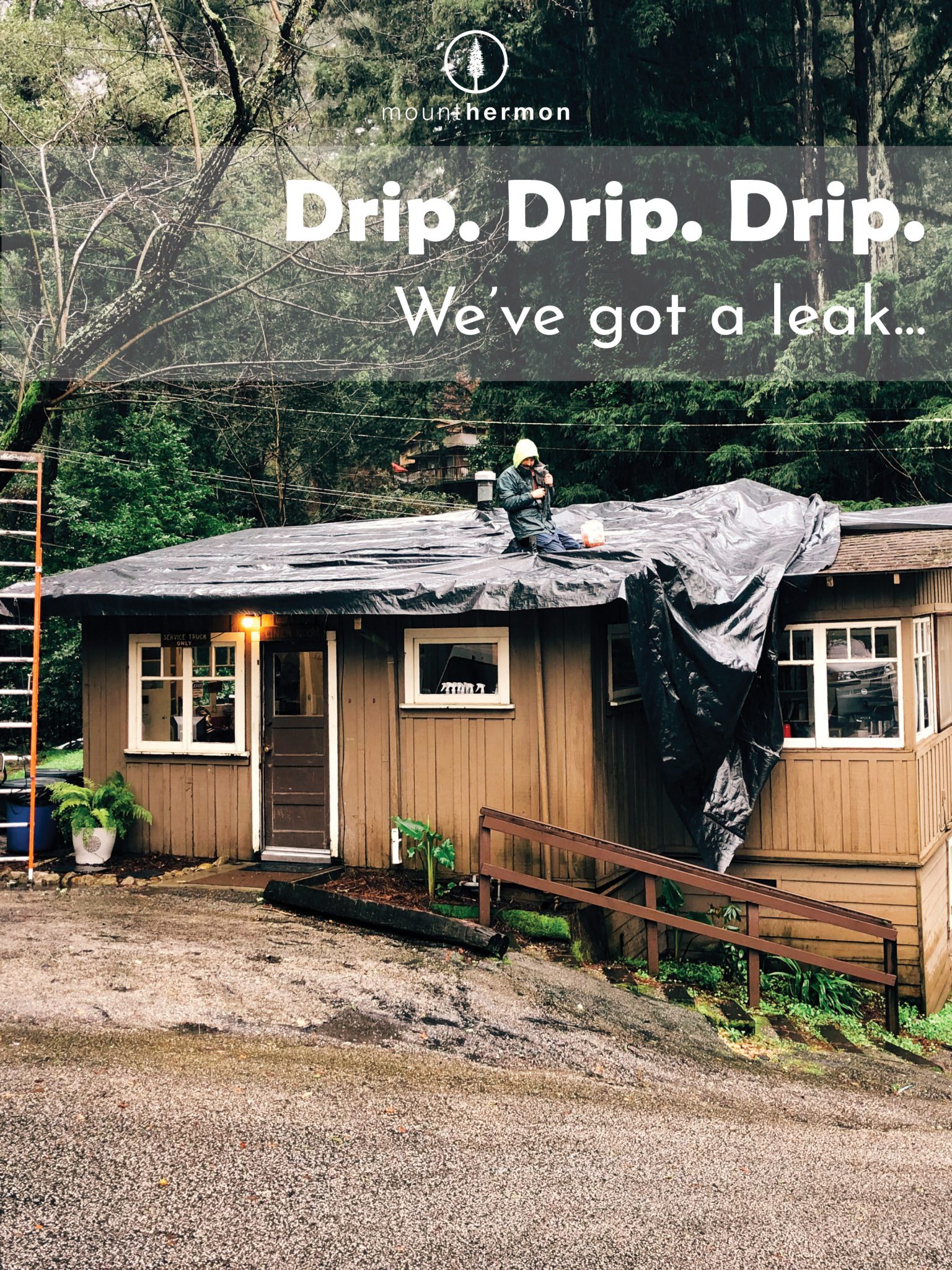 Drip. Drip. Drip.
There are few things more soothing than the sound of rain outside your window as you curl up on the couch with your comfy blanket, perhaps in front of a roaring fire.
But suddenly, there's another sound… and it seems to be coming from the hallway. You get up off the couch, walk around the corner, and there you see it…the roof is leaking. You grab a towel and a bucket because those drops that were so calming are now dripping all over your floor!
We've all been there. In my home, we've had our share of roof leaks over the years. Now imagine having over 100 roofs to maintain, especially in the midst of a very wet winter. Welcome to Mount Hermon!
When the rains started this year we noticed the familiar sound of drip, drip, drip. We discovered a number of roofs that urgently need significant repair:
• One Staff Home
• Conference Center Bookstore
• Forest Hall Program Office
• Youth Memorial Meeting Room
• Six Guest Cabins at the Conference Center
• Six Guest Cabins at Kidder Creek
And as I think about these spaces, I think about the moments that happen inside them. I think about parents and kids in their rooms at Family Camp. I think about campers and counselors in their cabins. So much ministry happens in these spaces!
We need $150,000 to repair and replace 20 roofs this spring.
Would you help us meet this critical need?  Your gift ensures the buildings we love serve the next generation of those connecting with Jesus at camp.
Thank you so much for your prayerful consideration.  We are grateful for you and your faithful ministry partnership.
For King and Kingdom,
JR Loofbourrow
Vice President of Advancement