Magazine Writing: Starting Point or Destination?
Each Monday, we're featuring one of the Major Morning Tracks lined up for March 2016.
Choose one of seven tracks designed for writers at every skill level for your Major Morning Track—Saturday, Sunday, and Monday.
Designed with three parts packed with benefits.
Morning Instruction
Guided writing in tandem with the teaching
Afternoon Mentoring Groups

Instructor: Jesse Florea, Magazine Editor and Author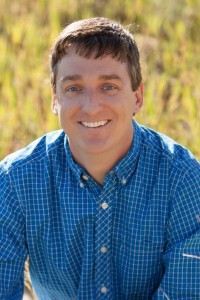 Jesse Florea has worked at Focus on the Family for more than 22 years. For the past 18, he's been the editor of Adventures in Odyssey Clubhouse magazine (for boys and girls ages 8 to 12) and is currently the editorial director for youth publications where he oversees Clubhouse and Clubhouse Jr. magazines. Additionally, Jesse has written for dozens of magazines, including current monthly assignments from devotion and teen publications. He has helped co-write more than a 20 books (including The Case for Grace for Kids, The One Year Father-Daughter Devotions, The One Year Devotions for Active Boys, The One Year Devos for Sports Fans, Linspired: The Jeremy Lin Story and Playing With Purpose Mariano Rivera).  He lives with his wife, Stephanie, in Colorado Springs, and enjoys hanging out with his two adult children.
Major Morning Track #6 of 7
Magazine Writing: Starting Point or Destination?
Is print dead? No way! But the industry is changing. This workshop looks at the reasons you may want to write for periodicals, which include the 3P's (not to be confused with the C-3PO's): profit, platform and portfolio. It's also a great way to express your passion. (Hey, that's a fourth P!) We'll talk about how to capture an editor's attention, practice crafting an effective lead, learn about different types of magazines (online and print), delve into devotional writing and discover how good interviewing skills can open doors to big-time periodicals.
What specific questions do you have that you'd like Jesse Florea to answer in his Major Morning Track?
If you missed any of the previously featured Major Morning Track posts you can view them here.
Join Mount Hermon Writers on . . .