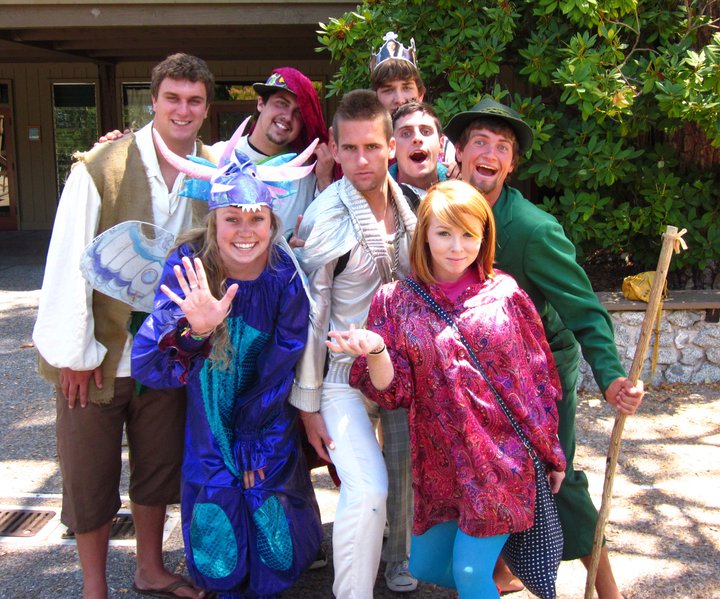 We are so thankful for what God did in 2010 in our Youth Programs at Mount Hermon.  We witnessed students' lives change as they encountered Jesus.  We were blessed with new church partnerships.  We continue to hear stories of God moving in students lives and families.  We were blessed with resources to raise our programming to the next level.  We were encouraged by students who committed to read their Bibles after camp in "the 21 Day Challenge."  It was a great year.
We are hoping and praying that 2011 will be even greater!  We just finished setting our 2011 goals and we are excited to both share them with you and get your insights, thoughts, wisdom and advice as we move forward into the future God is calling us to.  Here is a quick overview of our 2 primary goals for 2011:
1. We will increase the number of students we impact :: we have so many great youth programs at Mount Hermon (Ponderosa, Conference Center youth, Amata, Echo, CILT) that we don't want to be content with our past successes.  This isn't just about having more students come to quality and effective programs.  That's only a portion of it.  We also want to set students up to have "more than just a mountain top experience" by helping them plug into the Word of God and the people of God when they leave camp.
2. We will increase the number of churches we serve while improving our level of service to current churches :: I truly believe that the church is the vehicle through which God is going to bring about His Kingdom.  This means that Mount Hermon youth programs exist to serve the church.  This isn't just about expecting churches to come to our programs.  This is about us conversing with churches, seeing what the needs are and working to serve them in those needs if it is at all possible.
This is just a quick overview.  If you have a moment, we would love to hear your thoughts and we would value your prayers.
Here's to a God-glorifying, Kingdom-advancing, life-changing 2011!