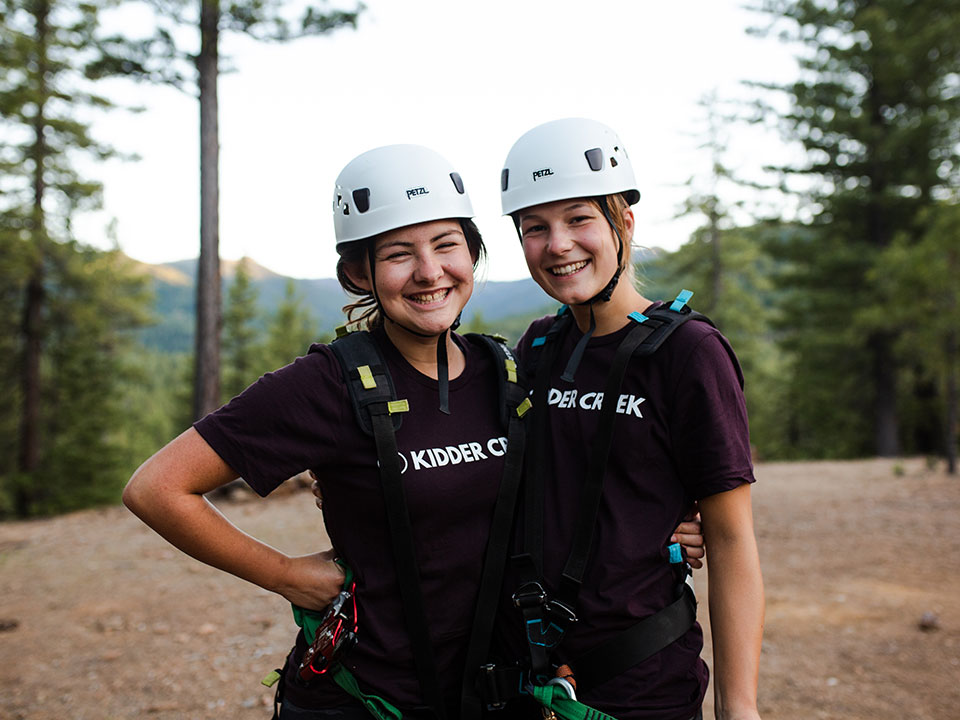 Since we haven't been able to visit college campuses or ministries this year it's been hard to get the word out to folks about the summer ministry opportunities we have— but this is where you can help! We'd like to invite you to be a part of our "finders" team, acting as the hands and feet of Jesus to share the opportunity of a life-changing summer ministry with your friends.
A Finder does a very simple and important job— they share their experience with others and encourage them to be a part of the camp ministry by applying to serve on Summer Staff at Kidder Creek. Oh, and for every person that you refer that gets hired we'll give you a $100 finders bonus! All an applicant has to do is list you as the "source" of how they heard about the position and, when they're hired, we'll pass $100 along to you. Finders bonuses can stack too, so the more friends you refer the merrier. Of course, what you do with your finders bonus is up to you! Sign up to be a Finder here.
You can also help spread the word by sharing your experience and excitement for the summer on social media. Just use the tag #whyiworkatcamp and direct people to whyiworkatcamp.com to apply!