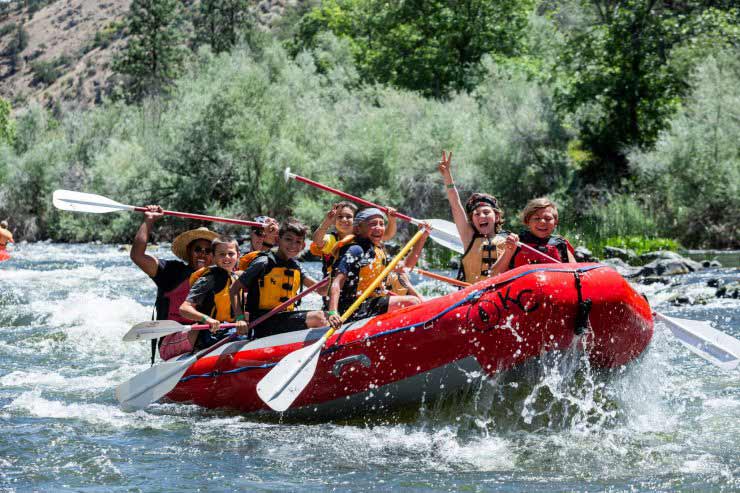 At Kidder Creek this summer we helped over 1,000 campers connect with Jesus through outdoor adventures in our Adventure Camp, Ranch Camp, Wilderness, Camp Hope and Mountain Bike camps. We also partnered with 20 guest groups, leading them down rivers and up trails meeting Jesus along the way. In total we'll have served over 1,500 campers this summer!
Kidder Creek is more than just numbers and we recognize that each camper has their own story and needs to meed God in a special way. Camp is about taking steps to know Jesus more fully so you can meet the challenges of life outside of camp. Many campers experienced Christ through adventure and our loving staff this summer and are forever changed:
"I was not really a believer and then I came to Kidder and now I have hope."  —Emily, Timberline Camper
"My favorite thing about my counselor was that every night when I couldn't fall asleep, she acted like a mom to me and helped me go to bed. The camp is the best camp I have ever been to. The counselors are always happy and they keep you safe the whole week." —Stella, Timberline Camper
"Biking and Jesus. How could it get better?" —Tyler, Mountain Bike Camper
"Ranch camp made me feel like I have a second loving home. This camp is a camp that you would never want to leave." —Emma, Ranch Camper
"I definitely under-estimated the whole experience before I came. To have multiple first time experiences like ropes course, zipline, horseback, laser tag, and rafting and to share it with your boys is unbelievable. Loved that we could pack it all into 2 days." —Ryan, Dad/Son Camper
"This week changed [my life]  for the better and helped save my soul" —Henry, Timberline Camper
We're eternally thankful for the campers that have adventured with us and for the loving staff that have guided not only our awesome outdoor activities but also intentional conversations that matter. Thanks be to God for all the work that He's done in the lives of our campers this summer!